Monthly Baby Photo Board Pink Floral Detailed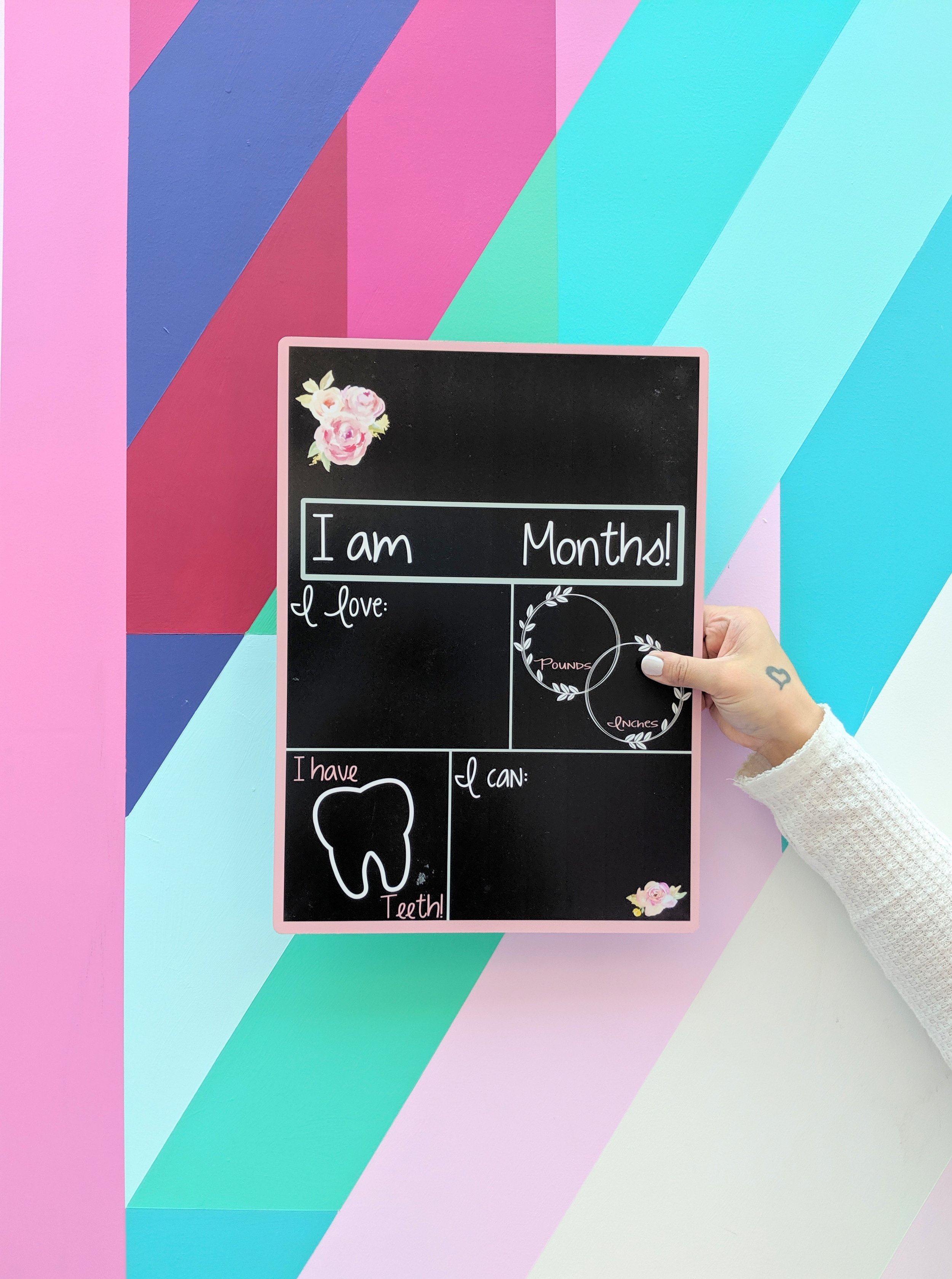 Monthly Baby Photo Board Pink Floral Detailed
There is nothing better than taking those sweet monthly to see how much your little one has changed!
It is way too easy to forget the little details - when their first tooth grew in, when they first rolled over, how they reacted to their first taste of real food.
Write it all down, snap photos and always remember!

Measuring 11.25" x 15.5"
Your board will include one white wet-erasable chalk marker, so you can use your board the same day you receive it!

Flat Rate Shipping $15 North America
Local Pick Up Calgary, AB - SE Location or NW Location (NW only offers bi-weekly pickups)
sold out